Sorry for the lack of updates. Everyone connected to the blog has been super busy with their personal lives. This post took me over a week to finish, and honestly– I'm not completely satisfied with it (no joke intended). I'm hoping that this post will serve as an introduction to sexual expression/ content in Japanese video games, and how it differs from the West. I also hope to address some issues with sexualization, and why it's not seen as a big deal in Japan. However, this is a huge topic and I don't feel that I've done it justice quite yet. I'd greatly appreciate feedback on what areas I need to improve on. This is an extremely long post– over 3,000 words. So sit back, drink some coffee and enjoy.
A while back, there was a minor controversy over Lynlee, a 13-year old from Xenoblade X, and how she was sexualized. Here is the link to the original article: Xenoblade Chronicles X Sexualizes 13-Year-Old Lynlee
Essentially, one of the unlockable outfits that Lynlee can wear is a bikini. However, the issue is that the official website states that this character is 13 years-old. Needless to say, Lynlee will probably get additional clothing when Xenoblade X finally hits shelves in America and Europe.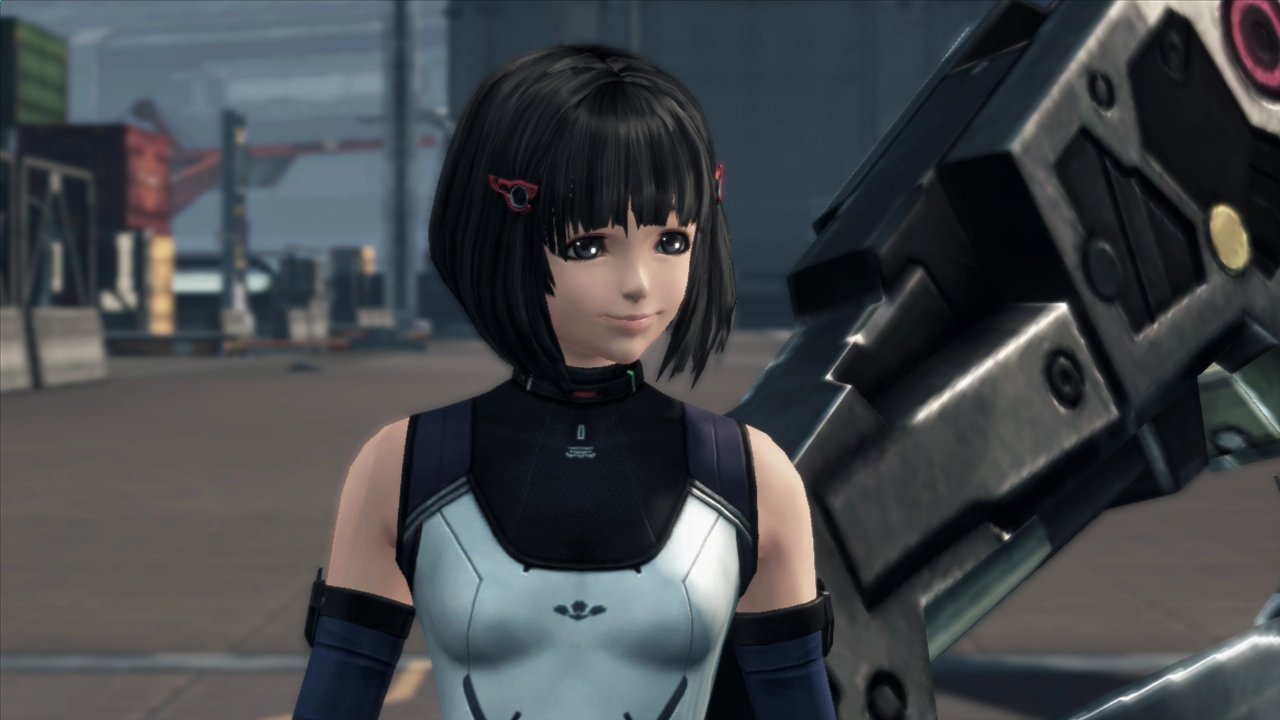 However, this isn't the first time nor will it be the last time that young characters are sexualized in Japan.
Bravely Default has seen some censorship when it was released in the West. Ryan Winslett of CinemaBlend has this to say:
While I may not appreciate hyper-sexualized characters in most instances, I'm not going to pretend like I don't understand why they keep popping up in video games. But here's the deal: We're talking about extremely young characters (originally) and character models that would feel right at home on a Saturday morning cartoon. The purpose of these types of outfits in a game is to titillate. What audience, exactly, is supposed to be stimulated by these child-like avatars? Even from an artistic standpoint, the original decision to go with these designs (never mind the age of the character's wearing the garbs) is baffling.
In order to begin to address this, I would like to look at Japan's attitude towards sex and how it differs from the West.
Difference in Ratings:
Japan, America, Europe and other countries all have different ratings system. Because of this, ratings will naturally vary across the world. For simplicity sake, I will just look at America's rating system, the ERSB and Japan's rating system, CERO. The ERSB stands for: Entertainment Ratings Software Board and has six tiers (Early Childhood, Everyone, Everyone 10+, Teen, Mature and Adult's Only). CERO stands for: Computer Entertainment Rating's Organization and has five tiers (All Ages, 12+, 15+, 17+ and 18+ only).To further complicate matters the CERO does not rate indie/ independent games. The Wikipedia page has a great chart which illustrates how each country classify's their games.
I should note that both Xenoblade X and Bravely Default were given a "C" rating, by CERO partly due to both of these games' sexual content. This means that they are appropriate for audiences 15 or older. In America Bravely Default was given a "T" rating, meaning it's appropriate for audiences 13 or older. Xenoblade X will probably receive a similar rating in America, especially if they cover up the female characters. Nintendo will definitely do what it takes to ensure that game receives a "T" rating. This is because a "M" rating will decrease potential sales, and might hurt their brand image. Furthermore, the original Xenoblade Chronicles received a "T" rating in America. In Super Smash Brothers 4 3DS, it was revealed that Tharja was a cut trophy through the ERSB leak. Nintendo likely decided to cut the trophy in order to ensure an E 10+ rating in the United States.
The ERSB bases their ratings on these criteria. The most relevant for this post are: nudity, partial nudity, sexual content, sexual themes, sexual violence, strong sexual content, suggestive themes.
The CERO bases their ratings on these criteria. The most relevant for this post are: kissing, hugging, underwear exposure, intercourse, nudity, talking about sex, adultery/ immoral sex acts, excretion, sexual discrimination, swim wear or costumes.
Essentially, the CERO and the ERSB have similar guidelines for sexual content. However, CERO breaks down each category while the ERSB has more general categories.
French kissing can be censored in Japan. It is censored on public T.V. Major spoilers below for Densha Otoko below.
Genital and pubic hair censorship is infamous in Japan due to pornography on the web. The law was enacted in the early 1900s and has never been changed. Japan initially enacted this laws to mirror Western laws at the time, and to ensure public health. For more information on this topic, I highly recommend reading James R. Alexander's essay on censorship in Japanese cinema.
Attitudes and Laws Towards Sex
This following information comes from Attitudes toward Nonmarital Sex in 24 Countries by Eric D. Widmer, Judith Treas and Robert Newcomb featured in The Journal of Sex Research Vol. 35 No. 4 (1998) pp. 349-358:
In this paper, the authors survey citizens from 24 different countries. The questions that were asked are:  is "Sex Before Marriage Wrong", is "Sex Before 16 Wrong" is "Extramarital Sex Wrong" and is "Homosexual Sex Wrong"? Respondents had to choose between "Always, Almost Always, Sometimes and Not Wrong at All". The only Asian countries featured in this paper are Japan and the Philippines, while the rest are Western (Australia, Canada, European and the USA) so the scope of the research is somewhat limited:
Japan vs. USA vs. the Average:
Is Sex Before Marriage Wrong?
Always: 19    /    29 /  17
Almost Always: 21   /   12  /   7
Only Sometimes: 44   /  18   / 15
Not Wrong at All: 15  /  41  / 61
Japan vs. USA vs. the Average:
Sex Before 16 Wrong?
Always: 60  / 71  /  58
Almost Always: 30  /  16/   21
Only Sometimes: 7   /  9/   14
Not Wrong at All: 3   /  4 /   7
Japan vs. USA vs. the Average:
Extramarital Sex Wrong?
Always: 58   / 80/  66
Almost Always: 33 / 14/   21
Only Sometimes: 7 /  4  / 9
Not Wrong at All: 2  /  2  / 4
Japan vs. USA vs. the Average:
Homosexual Sex Wrong?
Always: 65  /  70  / 59
Almost Always: 22  / 4  / 9
Only Sometimes: 11  / 7  /  9
Not Wrong at All: 2  / 19  / 24
The main difference between Japan and the West is the view on the first category (Is Sex Before Marriage Wrong). Other categories follow similar response patterns. The most relevant response for this post is the second one, 'sex before 16 wrong?'.  While respondents in America were far more likely to say that sex before 16 was wrong, Japan still places above the average. Furthermore, Japan was more likely to see it was 'only sometimes wrong' or 'not wrong at all' than both the US and the average.
Overall, Japan and the West share similar views on sex. So, let's quickly look at the laws governing sex.
Age of Consent in Japan?
One thing that has been misrepresented is the age of consent in Japan. While Japan does officially set their age of consent to 13, most prefectures have raised the limits themselves.
Child Abuse, by the Numbers:
Child abuse in the United States is dropping. In 2013, 679,000 children were victims of abuse according to Child Maltreatment 2013 report.
Child abuse in Japan is on the rise, However, this may be reflective of a better understanding of what child abuse is, access to better information, and a more proactive in determining what child abuse is. Japan doesn't have statistics pre 1990, and 1990 has only 1,101 cases reported. In 2013, 73,765 child abuse cases were reported, up from 56,384 cases in 2010. Child abuse and neglect has seen considerable media attention in the last twenty years. There was a high profile movie, titled Nobody Knows which is about children who live by themselves (trailer below).
Child Pornography in Japan:
Japan is notorious for their lax rules and regulations concerning child pornography in Western media. However, there are laws which prohibit child pornography in Japan. The following information comes from AgeofConsent.com:
First the definition of child pornography in Japan is:
For the purpose of this Law, "child pornography" means photos, videotapes and other visual
materials which:
i. depict, in a way that can be recognized visually, such a pose of a child relating to
sexual intercourse or an act similar to sexual intercourse with or by the child.
ii. depict, in a way that can be recognized visually, such a pose of a child relating to
the act of touching genital organs, etc. of the child or of having the child touch
someone else's genital organs, etc. in order to arouse or stimulate the viewer's sexual
desire; or
iii. depict, in a way that can be recognized visually, such a pose of a child who is
naked totally or partially in order to arouse or stimulate the viewer's sexual desire.
This is a stark contrast to the US' laws on child pornography (From Department of Justice):
Images of child pornography are not protected under First Amendment rights, and are illegal contraband under federal law. Section 2256 of Title 18, United States Code, defines child pornography as any visual depiction of sexually explicit conduct involving a minor (someone under 18 years of age).  Visual depictions include photographs, videos, digital or computer generated images indistinguishable from an actual minor, and images created, adapted, or modified, but appear to depict an identifiable, actual minor.  Undeveloped film, undeveloped videotape, and electronically stored data that can be converted into a visual image of child pornography are also deemed illegal visual depictions under federal law.
Notably, the legal definition of sexually explicit conduct does not require that an image depict a child engaging in sexual activity.  A picture of a naked child may constitute illegal child pornography if it is sufficiently sexually suggestive. Additionally, the age of consent for sexual activity in a given area within Japan is irrelevant; any depiction of a minor under 18 years of age engaging in sexually explicit conduct is illegal and punishable by law.
The US laws on child pornography are much more expansive when compared to Japanese laws. Japan has been labeled a child pornography hub according to the U.S. State Department partly due to its' lax laws. In 2014, Japan passed an update to it's child pornography law, but excluded computer graphics, comics, and anime, Some people in those industries claim its' a free speech issue, and banning those images will not actually protect children. This is a very controversial subject. Does pornographic media have an effect on a persons sexual health and or preferences? There is some researcher who suggests that pornography does affect sexual tastes in men. If there is an effect, and if that effect extends to computer graphics, comics and anime, then all types of media depicting child pornography should be banned.
My person perspective on sex in Japan:
Warning: The following is based on the author's own experiences. While I have lived in Japan for over four years, and graduated with a B.A. in Japanese Studies; the following is not sourced by any academic/ other sources.
I believe there is a huge disconnect between simply being naked and sex in Japanese culture. Bathing and cleanliness is huge part of Shintoism,one of the predominant religions in Japan. This is evident through public baths, and some family interaction that I've witness and have heard about.
One aspect of bathing that many people may be unaware of abroad is that families share the bath water in the home. Before dipping into the bath, one must clean themselves. The actual bath is more like spa, where the water is heated and meant for more relaxation/ rejuvenation purposes than actually cleaning.
In Japan, public baths can be found in nearly every city and an important aspect of Japanese culture and identity. Public baths, as the name suggests– are places were people bath in a communal bath. Before Japan opened to the West, many of these baths were actually co-ed. However, due to the influence of Western culture and modernity — splitting the baths into male and female baths became the norm. Today, you can still find some co-ed public baths, but many require bathing suits.
Despite the fact that the public baths are separated by sex, it is not that uncommon for young children of the opposite sex to go in with their father or mother into the public baths. Essentially, young boys will join the mothers in the female baths, and young girls will join their fathers in the male baths. In my opinion, this is because Japanese people view bathing as something that is non-sexual.
Furthermore, it is not uncommon for families to bathe together in the house. While far from the norm, I've heard of post-pubescent children still bathing with their parents or even their grandparents. During my high school study abroad, my host parents showed me pictures of my host brother in the public bath.
Another aspect that is different is access to pornography. In America, it is not uncommon to see Playboy magazines hidden by some sort of slip-cover. However, this is not the case in Japan.In Japan, it is common to have pornographic magazines out in the open in convenience stores. Furthermore, some people read these magazines in the store. When I studied in Japan during high school, one of my friends would always try to get me to read porn with him in the local 7-11. Not sure if that's actually common, or it was something that my friend just liked doing.
Lastly, how sexual harassment is handled in Japan is very different from the West. Japan seems to have more tolerance for open sexual harassment, and in many cases discrimination. Kancho, or the act of sticking fingers up someone's butt is a common prank done by children and in some cases adults. This is because it's not seen as sexual, it's seen purely as a prank. It's difficult to explain to children why kancho is not okay.
Denkianma is similar to kancho, but not as popular. Denkianma literally means, electric massage. It's where one person "massages" the groin of another person with their foot. Dorritos released a flavor after this 'tradition':
Both of these pranks would be considered sexual harassment in the West. If a child did it, they would probably be expelled from school. If an adult did it, they would probably be arrested. In addition, sexual discrimination is a lot more common in Japan. In my study abroad packet for college, it essentially stated that it was not uncommon for drunk men to grope women at a work party, and then not talk about it the next day. I haven't witnessed this myself, so I'm not unsure how common it is nowadays. However, groping/ men taking upskirt pictures is a continued problem on trains, and even some of my female friends have even been stalked.
My Thoughts on Fan Service:

There is also the whole issue of fan-service. Fan service is where the creator of a character or a series draws their character in revealing/ no clothing in order to appease their fans. Personally, I feel that many characters that have been 'fan-serviced' sometimes lose some of their personality/ meaning as a character. One major exception to this is Bayonetta, who is a character that is mostly defined by her sexual attitude and expression.
I should also note that sometimes characters are 'fan-serviced' as part of a joke. Dragon Ball Z, and even Pokemon had some instances of comedic fan-service. It's a common trope in anime for the main characters to go to a public bath, and try to sneak a peak at the other side. Most of the time this is for comedic effect, and to allow the characters to rest before a challenge.
However, I also feel that the controversy over fan-service is sometimes overblown. Most of the time, fans themselves will draw erotic images of characters (Rule 34), regardless of that characters age, sexual preference or gender. In some rare cases, the creator might be responding to the sexualization of their creation by the fans when creating fan-service.
Does Fan Service Really Matter?
In Death of the Author, Roland Barthes argues that the author and the work itself are separate entities. The author is not the sole authority on what a piece means. This could be extended to characters themselves. Are characters created solely by their creator, or does the community craft characters through our collective interpretations and experiences with that character/ idea? Does fan-service really matter if the creator doesn't matter? Where do we draw the line on what becomes a character? PBS The Idea Channel has a great introduction to these questions. This is a huge philosophical debate, and I look forward to reading your responses.
Personally, I'm on the fence. An author's interpretation is important because that is how the character was originally intended to be portrayed. Characters that are perceived differently from the authors intent meant that author failed to accurately convey their thoughts.
The difference in Kirby's box art between Japan and the West, is well known. Kantopia has a great comparison of Ashley's Song from WarioWare, and how there is a divide between the Japanese interpretation of the character and the Western interpretation.
Lastly, is a character's age constant? If the characters identity can differ between audiences, then surely the perceived age can be different too. Even more troubling does age really matter when creating fictional characters? While the South Park boys are written as 10 year olds, their experiences, mannerism and personalities makes it difficult to believe that they are actually 10 years old for most viewers. What makes even makes a character 13? 17? 18? 30? I don't have the answers to these questions. I sincerely believe that we as a society, shouldn't be creating content that sexualizes minors. If Lynlee doesn't look like a 13 year old, then is she really 13 years old? Because these characters are fictional, they may exist in a space without age. I'm pretty torn on this issue, so I'm interested in reading what you guys have to say.
Summary:
All in all, I do believe that Japan has similar moral values on sexualizing minors– but the main difference is what constitutes sexualization. Japanese laws reflect this by stating that the content must be made with the intention of arousal, and have some explicit connection to sex. Furthermore, the expansive categories for ratings further hints at this. Through my personal experiences, I have found further evidence to support this claim. There is of course still the very murky water of fan-service, which many of these video games fall under. As I've mentioned dozens of times in this post, I'm interested in reading the responses to this article.
Latest posts by PushDustIn (see all)
Tagged with:
Age of Consent
,
attitudes
,
Censorship
,
CERO
,
consent
,
culture
,
ERSB
,
fan service
,
harassment
,
Japan
,
laws
,
Lynlee
,
M rating
,
Nintendo
,
onsen
,
pornography
,
ratings
,
rule 34
,
sento
,
sex
,
sexualization
,
Smash
,
survey
,
T rating
,
Tharja
,
video games
,
views
,
Xenoblade